At long last, the 15th book in the Lust, Money & Murder series (Book 3 of the Japanese Trilogy) is now available for pre-order as an ebook on all major ebook retail sites (paperback information below). The book will be officially released on Friday, August 27th. If you want a 20% discount, you can pre-order it directly from my online bookstore here - use coupon code NLB22NFZN6.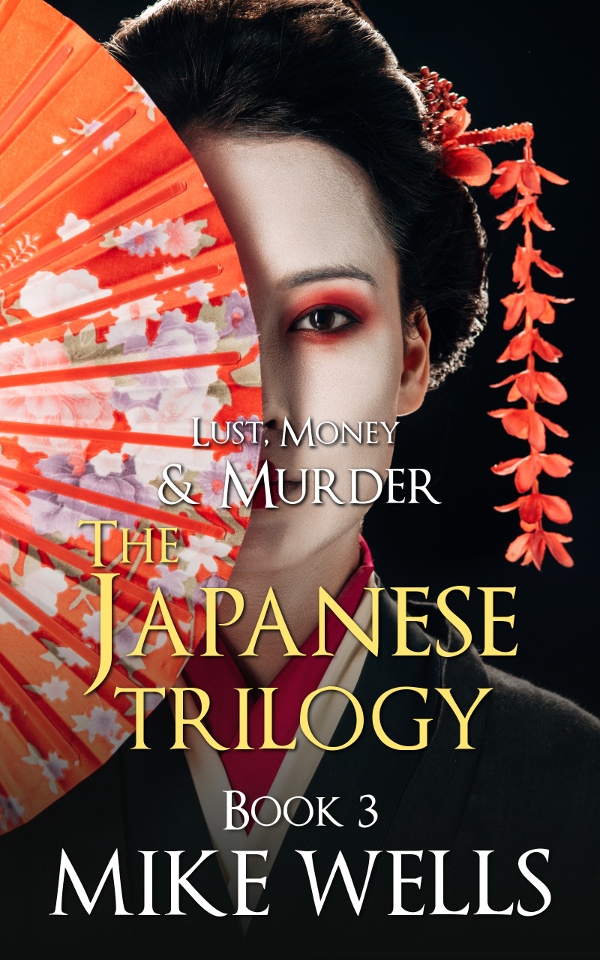 I started this book in February of 2020, and for obvious reasons, it has taken me much longer to complete than any other book in the series. On the positive side, at 480 pages, it is a beefy read. I think you'll find it well worth the wait!
Also, in case you prefer paperbacks, I'm publishing this book in that format as well. Amazon (the publisher) does not allow pre-orders for paperbacks, but if you want the book in that format, it will be available the same day the ebook is released (August 27th) on Amazon. Within another week or two after that date, it will be available on Barnes & Noble, The Book Depository, and many other retail sites where you can buy paperbacks.
I will send an email reminder to my VIP Reader List when the paperback is live on all Amazon country sites. (If you're not a member, click here to sign up free)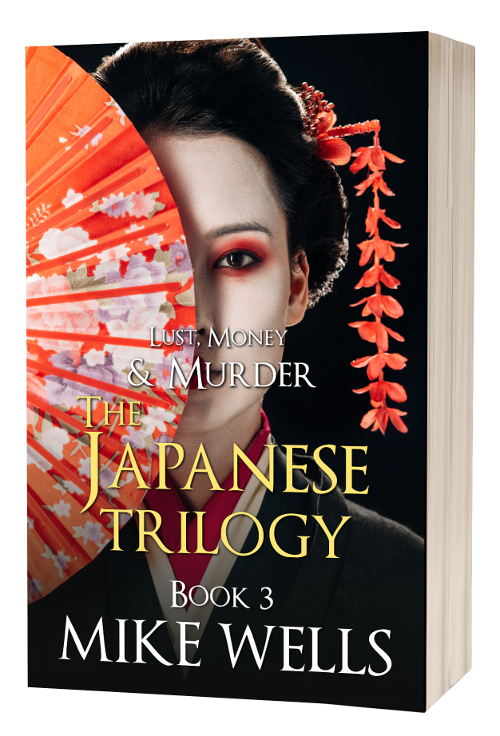 Here is the synopsis:
Thanks to Elaine Brogan, Giorgio Cattoretti finally finds himself behind bars in one of the worst maximum security penitentiaries in Europe. He's desperate to find a way out. Meanwhile, Elaine and Luna Faye continue their effort to track down The Factory, even though their boss has ordered them to drop the case. A rapidly-unfolding series of events leads Elaine to Japan, where she is pitted not only against Cattoretti and the Yakuza criminals but, to her astonishment, even her own husband. The last book of The Japanese Trilogy reaches an explosive climax that will have you turning the pages faster and faster until you reach the very end.
To refresh your memory about what happened in the other two books in The Japanese Trilogy, here are the two synopses:
Book 1 (LM&M Book 13)
Criminal mastermind Giorgio Cattoretti is back, and in rare form. The Cat has developed a brilliant new plan to make himself millions, but to pull it off, he needs to track down a key man who is hiding out from the Yakuza in one of the most isolated areas of Japan.

Book 2 (LM&M Book 14)
When Giorgio Cattoretti enlists the help of Elaine Brogan to track down the international serial killer he unknowingly let loose on the world, Elaine reluctantly agrees. She believes that the deranged murderer knows the location of The Factory, the illegal passport production facility that she's been after for months. When Elaine and Luna Faye ask to be put in charge of the case, they're forced to cooperate with a team of competing foreign crime specialists who, above all else, must not learn the killer's true identity. Elaine's relentless pursuit takes her from Lyon, France, to Kiev, Ukraine, to Budapest Hungary, to Dubai, UAE, and finally, to Barcelona, Spain.
I hope you enjoy the read! Your impressions are important to me, so please feel free to let me know how you liked the story and, if you're so inclined, post a review.
Lust, Money & Murder, Book 15
(The Japanese Trilogy, Book 3

)
Available (as pre-order) from these stores: